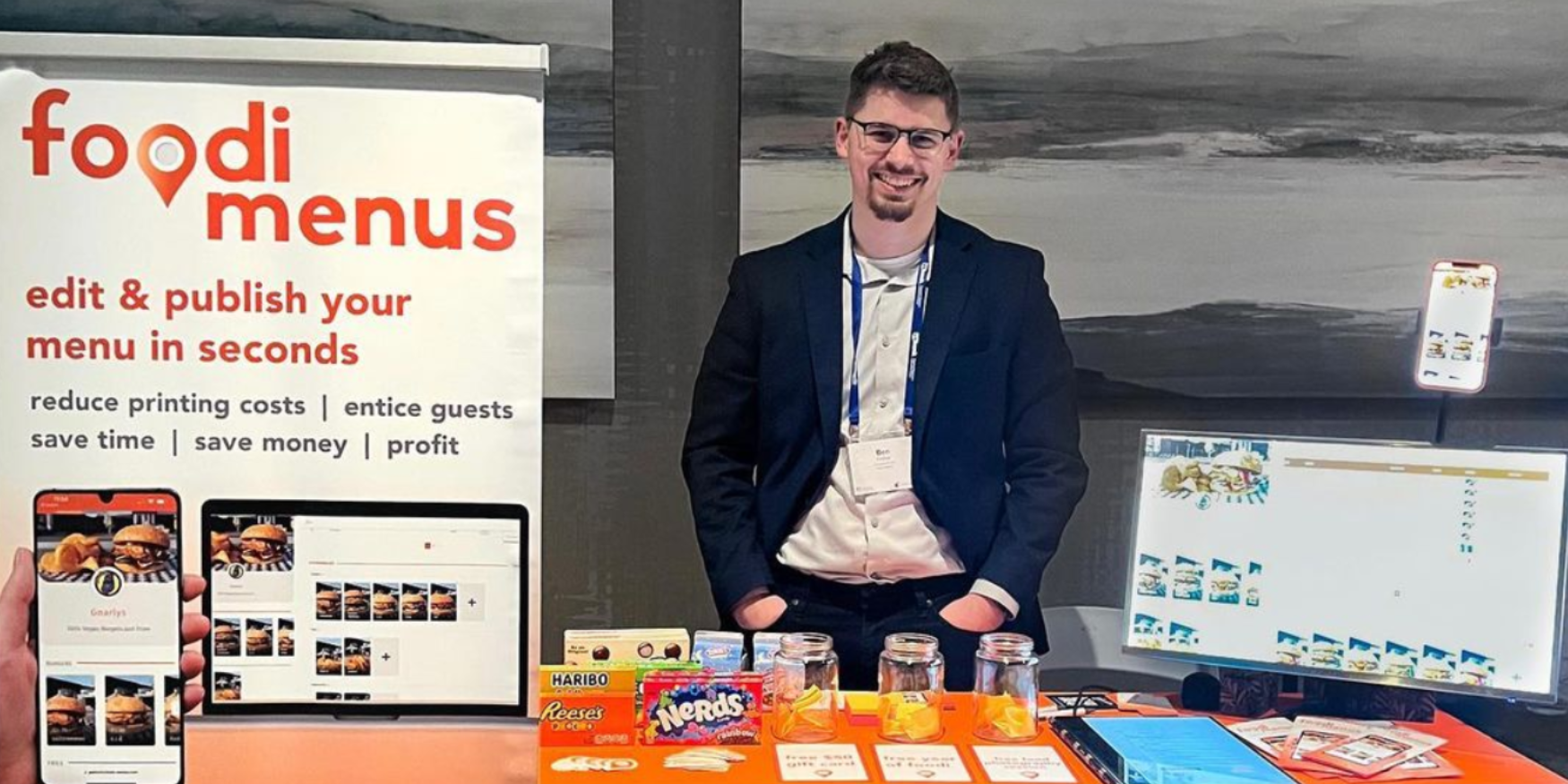 "The mission for my life is to develop organizations that reward sustainability, equity, integrity, dedication, and reciprocity through entrepreneurship." —Ben Fisher
One night, Ben Fisher was ordering dinner and saw a problem. All the locally owned restaurants near him were reliant on big delivery chains to provide digital menus. They were unable to update their listings themselves, so many places were promoting dishes they no longer served.
It was frustrating for the customer and restaurants alike. What to do?
Ben is a "solutions" type of person, so he founded Foodi Menus. This monthly subscription service allows restaurants to manage their menu in-house and eliminate the need to reprint paper menus every time the selection or prices change.
The Power of a Professional Coach
But after months of hard work, Ben was stuck spinning his wheels. So he attended a QL event after learning about KWKC through his cousin, a KW agent. Shortly thereafter, Ben was accepted into our coaching program in partnership with MAPS and Business MAPS.
"I managed to land my first paying customer for my business on the very last day of the coaching program. After 1.5 years of work, QL helped me to help myself go from 0 to 1." —Ben Fisher
Our coaching program isn't just about improving your business; it's also about improving your life. Ben's coach, Kelly, helped him see that while planning goals and his day-to-day focus are important, he also needs to make time for himself.
"I kind of overdid the whole planning thing early on, trying to get the most out of every hour, putting 72 hours a week towards my mission on top of the 10-15 hours of additional work per week to maintain my income. It wasn't sustainable. As much as I thought I could avoid it, I was headed towards burnout. Kelly helped me to see that I will get the most out of my work time by taking some time to not focus on myself. Taking time to reflect on my successes and recharge." —Ben Fisher
Scholarships to Fund His Mission
Ben has great ideas and plenty of passion, but he also needed time with industry professionals to learn how to make his business a reality. KWKC awarded Ben two Fund My Mission scholarships to put toward mentor programs, the first for a 3-month fundraising mentorship program with Ian Doyle: Capital Campaigns and the second for a Sales & Marketing Mentorship with Alysha Gail.
Ben and Ian worked together to help Ben learn how to pitch to investors, convey the value of his business, and make connections in the local startup community. And Alysha helped Ben acquire the skills necessary to bring on additional clients and continue building a formidable sales and marketing team to scale his company and his mission.
Hear Ben tell about his Quantum Leap journey:
It's an honor to support entrepreneurs like Ben through QL events, coaching, and scholarships!